Learn more about our engineering services, machine and tool design and fabrication, research and development, and our robotics solutions and integration.
Machine Shop
4 axis CNC machining capabilities
Large production runs that can beat off shore manufacturing pricing
Small run and custom machined parts
Build to print or custom-built components and assemblies
Large table 3 axis CNC router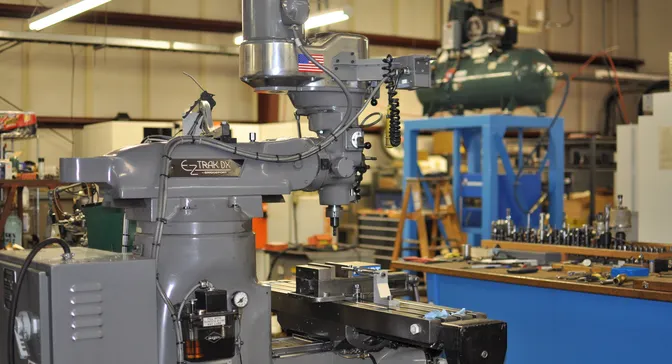 Design for Manufacturability (DFM) & Design for Assembly (DFA)
Lean Manufacturing Solutions
Finite Element Analysis (FEA)
Robotics and end effectors
Program Management
Procedure & Technical Publications Authoring
Modeling & Cad Services, CAD Conversions to a usable file
Product Rendering
New product release and development
Testing
Test Fixtures
Quick change and test iterations
Proof testing
Design, fabrication, and assembly
Machine Tool Design, Development & Fab.
Custom CNC Machines
Robotics integration and end effectors
Bellows Manufacturing
Custom made bellows or flexible duct systems DDM's capability to design and manufacture bellows and flexible joint components and assemblies from nickel, titanium, and stainless material.  Diameters of existing production parts range from 1 inch to over 36 inches.